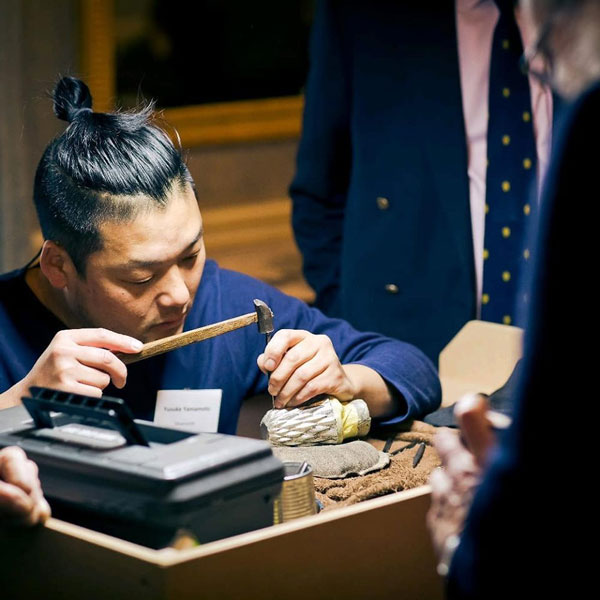 My work is a manifestation of my everyday observations. Everything that I experience in life has a potential to be translated into my practice.

For example, from the smells in a green dense forest, the noise and colour during a trip to the country or to the city, the patterns of a mathematical expression on a blackboard.

As a result this stimulates my curiosity and creative obsession which leads to its own story of silver.

Once I have found the essence of my narrative then I begin to jot down these ideas onto silver with my individual style of sculptured and chased silver forms, exploring movement and pattern through distinctive surface texture and hammered marks.

My everyday observations allow me to continually evolve and reflect within my practise.
Yusuke Yamamoto graduated from Musashino Art University in 2004 and now exhibits and sells his award winning hammer-raised and chased pieces worldwide, with work featuring in prestigious public collections in the UK and abroad.
Education
2000-2004
BA, Musashino Art University, Tokyo, Japan, Industrial, Interior & Craft Design
Professional Practice
Exhibition
Award
Public collection